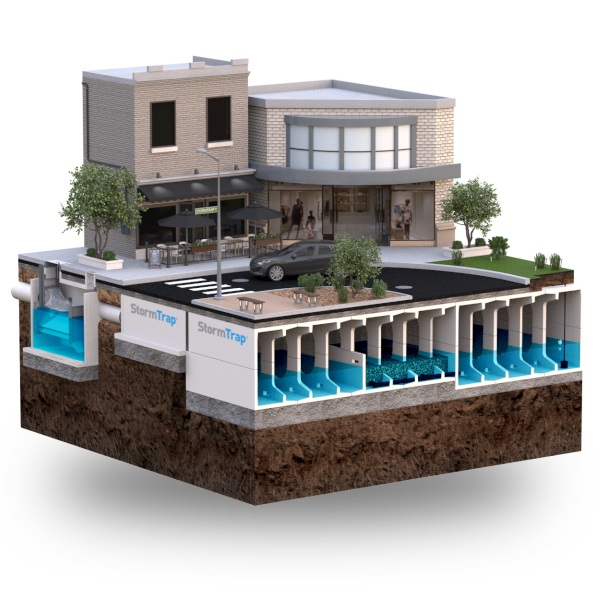 StormTrap
Headquarters: Romeoville, Illinois
StormTrap provides stormwater management solutions to the municipal, commercial, industrial, and residential markets. StormTrap designs and engineers precast concrete systems that store stormwater runoff in underground chambers before releasing it at a controlled rate or harvesting it for reuse. In addition, StormTrap provides water quality systems that remove pollutants and contaminants from stormwater runoff.
Date of investment
December 2018
Business model
Industrial products

Testimonial: StormTrap
Our family was focused on finding a partner that would help StormTrap grow the right way while maintaining a focus on our culture. We found that in WEP. Their team's sector expertise and operations group helped add significant value over their hold period with a continued focus on people. It was a great experience for the company and our family.

Testimonial: MacQueen
Our leadership team liked Warren from our very first meeting. Warren showed us they had a good understanding of our industry, and we were impressed by their diverse portfolio of middle-market companies. Overall, we know it's a great cultural fit.